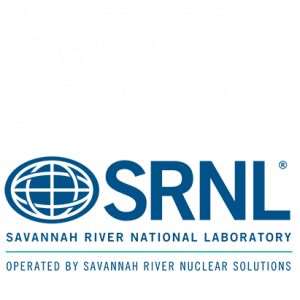 Savannah River National Laboratory
Savannah River National Laboratory is a multi-program national laboratory for the US Department of Energy Office of Environmental Management. SRNL's research topics include environmental remediation, technologies for the hydrogen economy, and the handling of hazardous materials and technologies for the prevention of nuclear proliferation. The labroratory has specific experience in the verification of nuclear waste and hydrogen storage, initially developed to support the production of tritium and plutonium at the Savannah River Site during the Cold War. SRNL played a key role in developing the hydrogen bomb, and they are now world leaders in hydrogen research.
SRNL's center for hydrogen research provides a state-of-the-art facility for the development of innovative hydrogen technology and research. SRNL is also a partner laboratory for the international ITER project to demonstrate the scientific and technological feasibility of a full-scale fusion power reactor. SRNL has key competencies which align with Energy Efficiency & Renewable Energy (EERE). SRNL employs just under 1000 people, of which more than 700 are scientists. Approximately one quarter of the research staff hold PhDs.  SRNL is located at the Savannah River Site (SRS) near Jackson, South Carolina.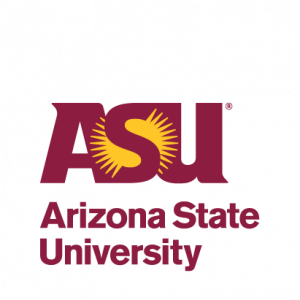 Arizona State University is a public research university in the Phoenix metropolitan area. It was founded in 1885. ASU is one of the largest public universities by enrollment in the U.S. It has nearly 150,000 students attending classes, with more than 38,000 students attending online, and 90,000 undergraduates and more nearly 20,000 postgraduates across its five campuses and four regional learning centers throughout Arizona.
ASU comprises of 17 colleges and more than 170 cross-discipline centers and institutes for undergraduates' students, as well as more than 400 graduate degree and certificate programs.  It has a faculty of more than 4,700 scholars, that has included 5 Nobel laureates, 6 Pulitzer Prize winners, 4 MacArthur Fellows, and 19 National Academy of Sciences members. 
Associated with the ASU is the Rob and Melani Walton Sustainability Solutions Service (of the Walton Family), that focuses on making measurable impacts on sustainability goals and influence decision making through customized, actionable and scalable solutions for a stronger future. They assemble collaborative teams of more than 550 sustainability scientists, entrepreneurs, economists, analysts and scholars across ASU to address these specific challenges. The Solutions Service helps companies improve sustainability while reducing costs, assists governments to deploy robust cost-effective sustainability programs, supports nonprofits in their sustainability efforts and informs people across the globe on how they can help change the world.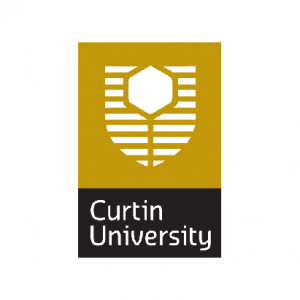 Curtin University, Australia
Curtin University, formerly known as Curtin University of Technology, is an Australian public research university based in Bentley, Perth, Western Australia. It is the largest university in Western Australia, with 57,784 students as of 2019. Outside of Australia it also has campuses in Singapore, Malaysia, Dubai and Mauritius. It has ties with 90 exchange universities in 20 countries. The University comprises five main faculties with over 95 specialist centers.
Curtin University was established as Australia's first university of technology and is a member of Australian Technology Network (ATN). Curtin University is active in research in a range of academic and practical fields, including Resources and Energy (e.g., petroleum gas), Information and Communication, Health, Ageing and Well-being (Public Health), Communities and Changing Environments, Growth and Prosperity and Creative Writing.
It is the only Western Australian university to produce a PhD recipient of the AINSE gold medal, the highest recognition for PhD-level research excellence in Australia and New Zealand. As a university, Curtin was ranked 2nd in the world for Engineering – Mineral & Mining in the 2020 QS World University Rankings by Subject.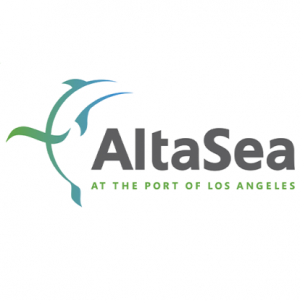 AltaSea At the Port of Los Angeles
AltaSea, at the Port of Los Angeles, is located on 35 acres of North America's leading seaport (quantified by both container volume and cargo value), and is dedicated to accelerating scientific collaboration, advancing an emerging blue economy through business innovation and job creation.  It seeks to inspire the next generation, all for a more sustainable, just, and equitable world. 
AltaSea is dedicated to finding rapid solutions for the planet's most pressing challenges. To achieve their mission, AltaSea embrace an accelerated approach to diversity and inclusion as a fundamental part of their vision and success.